From before my electronics apprenticeship I have had a passion for electronics and this has always been at the heart of all the work I have done. I have been fortunate to work in a wide range of industries either directly employed or by supplying experience and systems to companies I have worked with. Below are some of the areas I work in along with some examples of past and present work.
Work with you from the ground up to build a new solution around your requirements and specifications.
Work from partial designs where the project needs to be prototyped.
Work with existing systems to modify, upgrade or design a replacement.
Design and build prototype assemblies.
Most of my electronics work is in the low voltage digital domain, some analogue but not RF or high voltage.
Prototype build and testing
Can use off the shelf modules, components etc to build working prototypes before committing to a PCB.
Have a small in-house PCB assembly area and can work with a variety of components down to around 0603/0.5mm pitch.
Can produce small batches of boards for prototyping.
Can work with external PCB assemblers to optimise the board for production.
Provide all the build details, BOM and Gerber files so you are able to take the project onwards.
For micro-controller based systems I am normally responsible for the firmware development and maintenance but in some cases I develop the initial release and hand over to the end user to develop the final application and handle maintenance. See here for more information.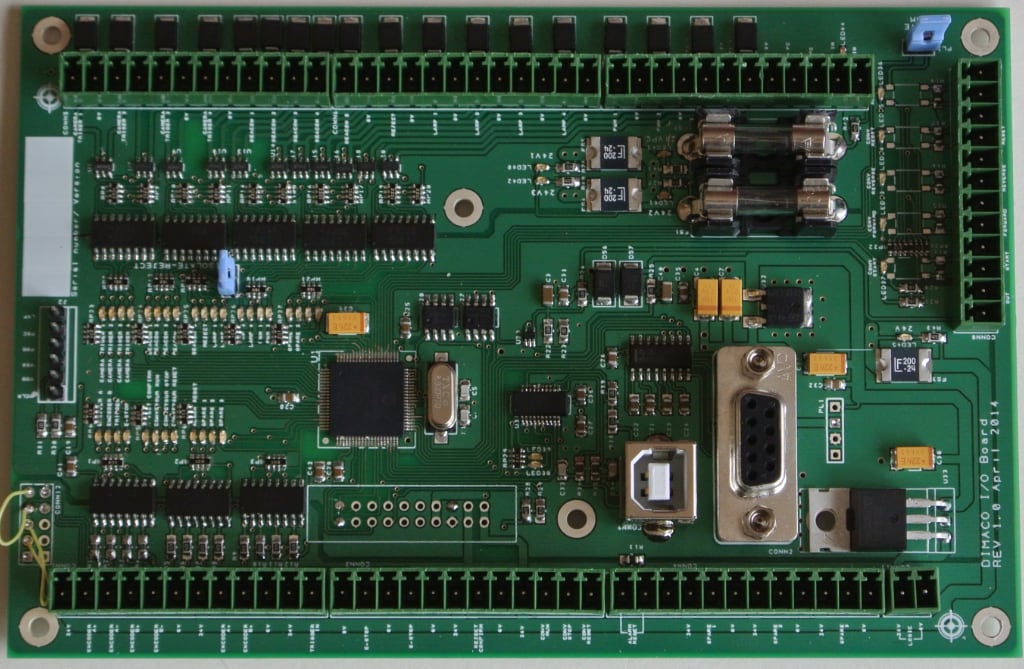 PLC replacement – MKI
A board designed to replace an off the shelf PLC with dedicated I/O, increased speed and easier development.
Microchip PIC24.
All digital I/O OPTO isolated.
Analogue outputs
High current outputs for direct control of lighting.
Power distribution.
Volt free outputs.

PLC replacement MKII
Designed to replace the MKI board and to significantly reduce the amount of wiring in the machine.
This time the board is the centre of everything and all switches, sensors, motors connect direct via dedicated connectors.
An Ethernet module replaces the RS232 and USB this time around.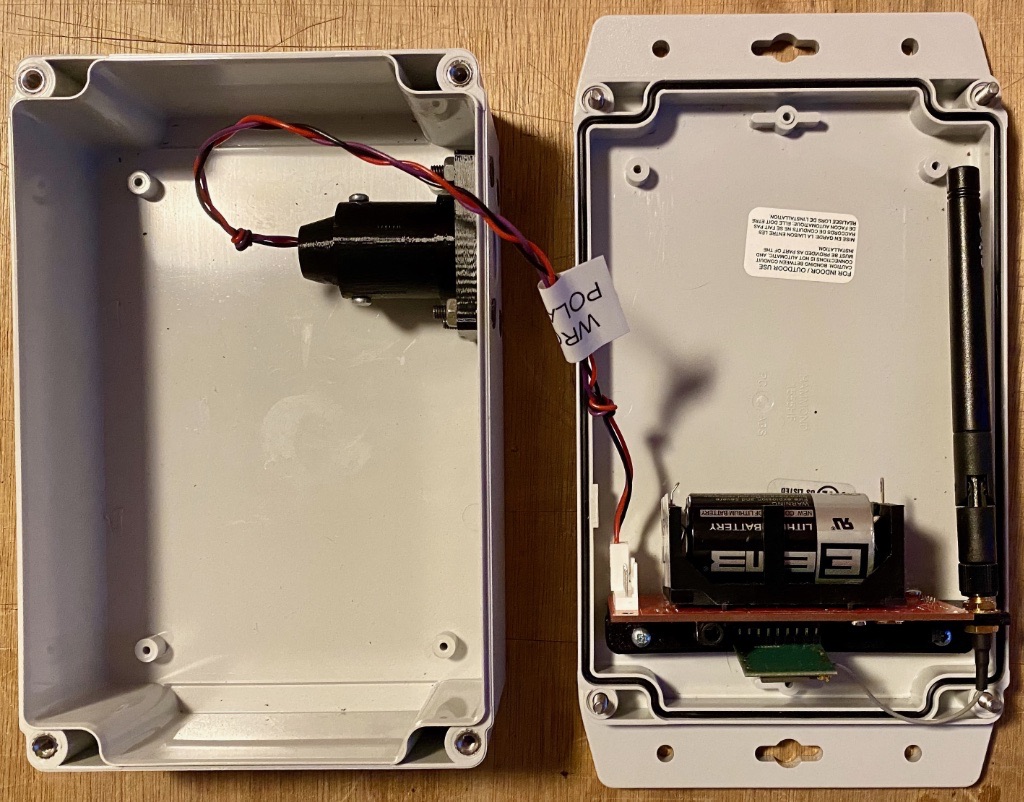 Low power counter
PIR based counter.
Low power, calculated 5+ years on single cell.
Sigfox connectivity with multiple uploads to server each day.
Waterproof housing for external use.
3D printed parts for internal fixtures.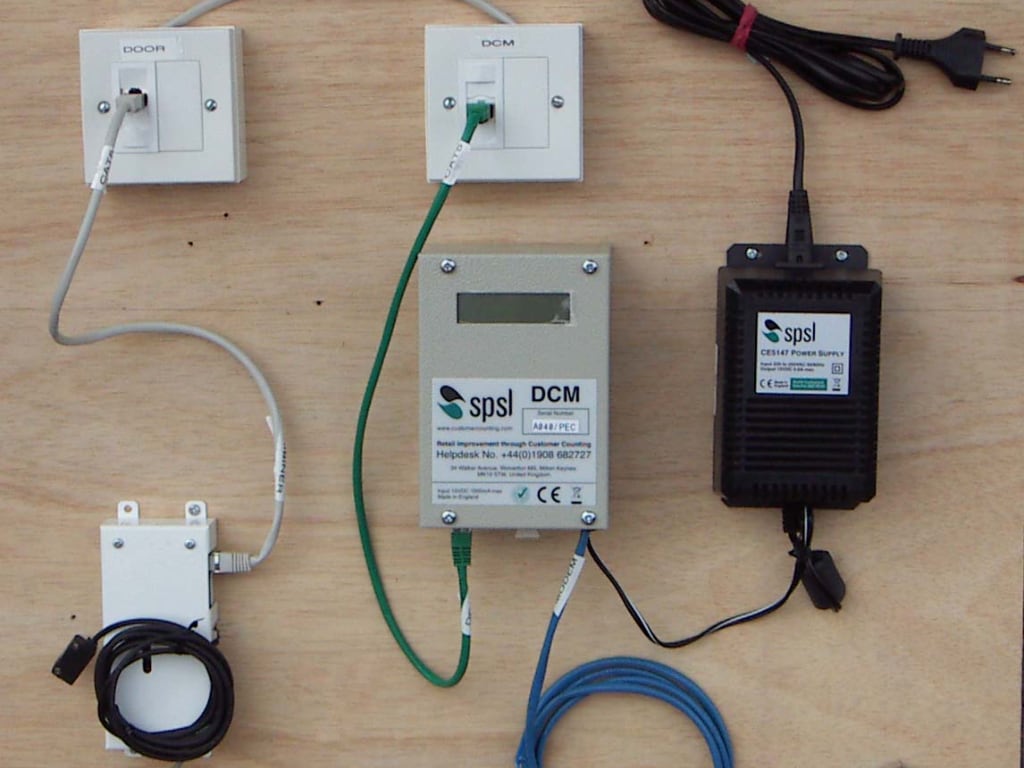 Multi-door people counting system
People counting system used in retail stores (previous work).
 RS485 based system.
Up to 35 doorways and count points.
Distributed intelligent count modules with central data logging unit.
1000s of installs all over the world.
Digital, analogue design.
Traditionally has been Atmel and microchip PIC devices for MCU.
PCB design, build and test.
Small batch build for testing.
Prototype builds, just the boards, board functionality test boxes of complete systems.