Systems covers a wide range of projects, from simple test boxes to complete automated production lines. As RAKtronics I concentrate on the smaller projects and work with others to incorporate my designs in their larger projects and system. Before RAKtronics I was involved in the design, build and installation of some large industrial systems often in critical or harsh conditions and so have a great understanding of what is required for theses systems.
Customer counting system test box
This particular system consists of large sensor arrays to count customers. A test box was needed to test all aspects of the system
Can be used in place of the sensor array to test the data logging system.
Can be used in place of the data logging system to test the individual parts of the sensor array.
Can be inserted mid-sensor array to diagnose individual sensort/array sections.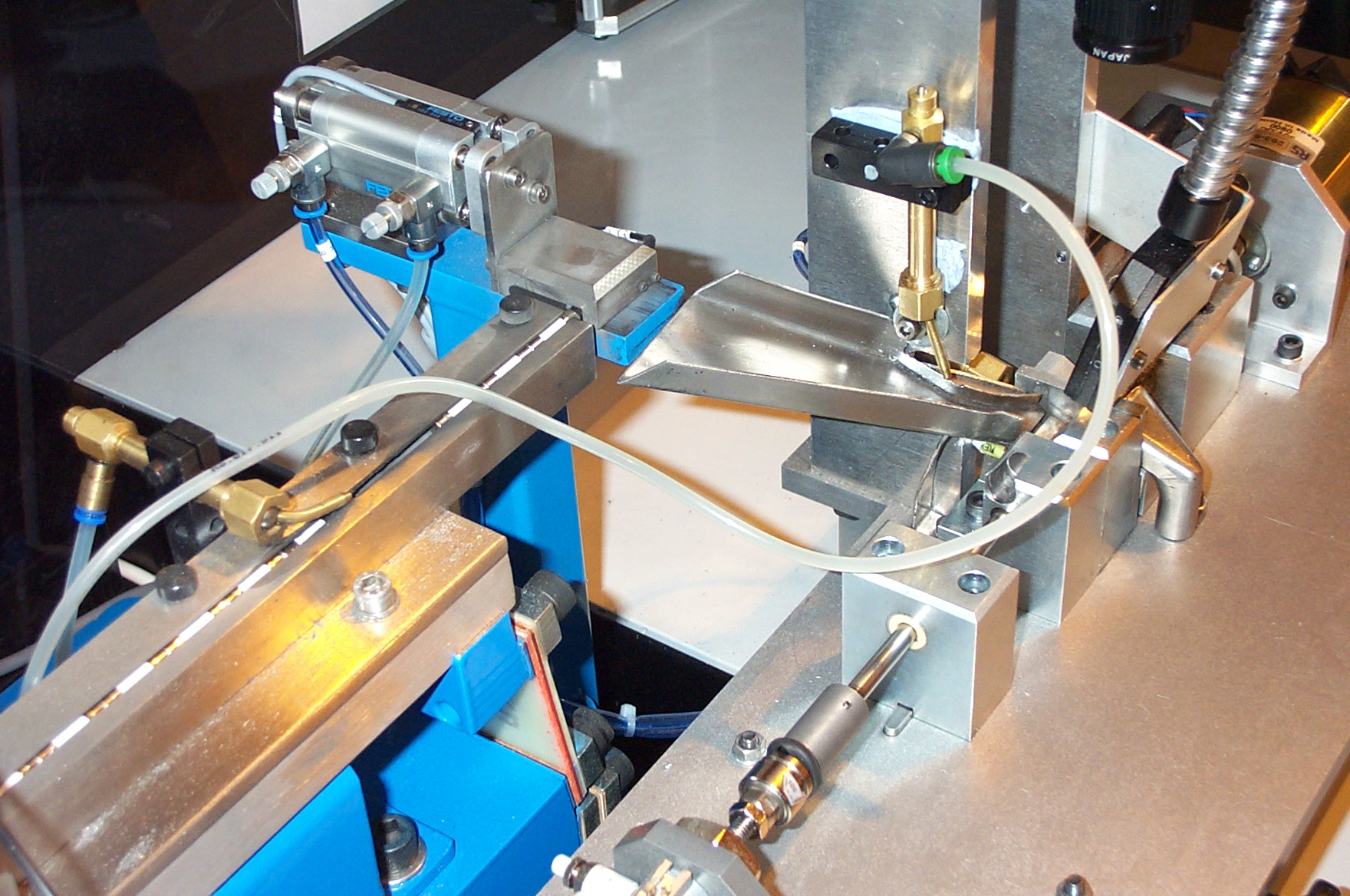 Previous job. The client needed a system to check 20mm fuses. This required the text around the outside of the fuse to be read.
A handling system was designed to rotate the fuses under a line scan camera.
The text was read and compared to what was expected.
If the read fuse value did not match the batch type it was rejected, if ok it was accepted.
All rejects and passed fuses were counted to ensure zero contamination.
Would inspect around 2 fuses per second.
More information on this system can be found here.
Most of the current 'system' works comes as a result of the electronics and software work. This can either be one off units, test units or small batches of units.
While no longer building and supplying the large systems my previous experience on these systems gives me a unique insight to the various requirements associated with these system when designing smaller modules for these Systems.